Take the First Step to Your New Home Today
---
Buying Homes through Maryland Auctions and Foreclosures
The housing market crash and struggling economy have flooded the Maryland market with foreclosed homes for sale. As a home owner, you may see this environment as a good time to buy a second home or vacation rental property. As a first-time home buyer, you may think buying a foreclosed home or real estate at auction will save you a lot of money.
Great Deals and Savings Utilizing MD Home Auctions
There are definitely a lot of bargains available if you want to buy a home at auction, but you need the right tools to find the best value. At MDAuctions, we provide lists of public real estate auctions and foreclosures – before they are bank owned – to help you find homes at less-than-market value.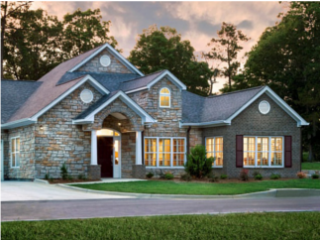 Access to Foreclosure Auctions, Not Just Bank-owned Foreclosed Homes
Some other websites will offer you access to foreclosure listings, but all they are really providing you with is a list of suit-pending. All this tells you is the bank has filed a case to collect on the mortgage owed, but it does not give you any information about the foreclosure itself.
Also, many websites list "foreclosures" when they are really listing bank-owned foreclosed homes. Don't spend money on these home listings, as foreclosed homes for sale are available through the Multiple Listing Service (MLS), which you can access through any real estate agent.
With an MDAuctions membership, you will have access to all of the information for true Maryland foreclosures – homes that are not yet bank owned.
Assistance for First-time Home Buyers
Buying foreclosed homes in Maryland may seem like a great way for a first-time home buyer to get a great deal on a property. While bank-owned homes available through your realtor may offer some discount, buying real estate through a foreclosure auction can be extremely difficult for first-time home buyers.
If you are a first-time home buyer interested in foreclosed homes for sale, contact MDAuctions today.
Take the First Step to Your New Home Today
If you are ready to enter the world of home auctions in Maryland, get started with a membership to MDAuctions.  With our memberships you are not locked into a long-term commitment with weekly and monthly memberships available. Sign up and start exploring today.